Nouvel album solo pépère de notre Zakkounet préféré.
Guitar icon Zakk Wylde has debuted a new single titled "Sleeping Dogs" from his forthcoming solo LP. Artwork, created by Wylde and longtime collaborator John Irwin, is being revealed today along with 14-song track listing. "Sleeping Dogs" will also be available as an iTunes instant gratification track, meaning fans who pre-order the album on iTunes will get the single immediately. An additional pre-order bundle is also available offering a "Book Of Shadows II" CD signed by Zakk plus a 17"x11" poster. Limited to 1,000 bundles.

Zakk Wylde will release "Book Of Shadows II" on April 8 via Entertainment One Music (eOne Music). Zakk's first solo release in 20 years is the highly anticipated follow-up to 1996's "Book Of Shadows", a classic album Wylde released between his work with Ozzy Osbourne that has since become a fan favorite. "Book Of Shadows II" was recently named as one of the "Most Anticipated Metal Releases of 2016" via RollingStone.com.

Wylde has been feverishly working on new material since he wrapped up BLACK LABEL SOCIETY's "Unblackened" spring tour last year. All songs on "Book Of Shadows II" were recorded and produced at Wylde's home studio, The Black Vatican, where several of Wylde's recent releases were made.

As fierce and diverse as his work in BLACK LABEL SOCIETY and as large as his accomplishments as lead guitarist for Ozzy Osbourne have been, "Book Of Shadows II" offers an even richer look into the spirit and psyche of one of the most beloved pillars of the hard rock community. Brand new tracks like "Sleeping Dogs", "Tears Of December", "Darkest Hour", "Harbors Of Pity" and "The King" are bold proclamations of intense feeling and powerful catharsis.

Zakk Wylde's powerful pipes, mayhem-inducing charisma, mischievous humor, and instantly recognizable pinch-harmonic driven blues based histrionic guitar shredding have made him the world's most beloved American guitar hero.

Keeping up with his road dog reputation Wylde has accumulated over the decades, he is treating 2016 no differently. Having just wrapped up a successful stint on the 2016 Axes & Anchors cruise, Wylde wasted no time in announcing his participation in the 2016 "Generation Axe" tour featuring Steve Vai, Yngwie Malmsteen, Nuno Bettencourt and Tosin Abasi.

"Book Of Shadows II" track listing:

01. Autumn Changes
02. Tears Of December
03. Lay Me Down
04. Lost Prayer
05. Darkest Hour
06. The Levee
07. Eyes Of Burden
08. Forgotten Memory
09. Yesterday's Tears
10. Harbors Of Pity
11. Sorrowed Regret
12. Useless Apologies
13. Sleeping Dogs
14. The King

Speaking to the Phoenix New Times, Zakk said: "For the 'Book Of Shadows II' record, we ended up having about 40 basic tracks we put down. It's an immersive-type style for BLACK LABEL. You know, acoustic, piano, but electric guitar in there as well."

Released in 1996, and reissued by Spitfire in 1999 with the bonus disc containing "Evil Ways" (the Japanese bonus track from the album's original release), "The Color Green" and "Peddlers of Death" (an acoustic version of a track that appeared on BLACK LABEL SOCIETY's "Sonic Brew"), "Book Of Shadows" showed a different side of Zakk's songwriting output, with Wikipedia describing it as "an introspective and mostly acoustic [effort] recalling many of the lighter moments from his previous project, PRIDE & GLORY, as well as classic folk rock artists such as Neil Young."

Zakk Wylde is no stranger to showing the lighter, introspective side of his music, having previously released two BLACK LABEL SOCIETY albums of stripped down material. "The Song Remains Not The Same" came out in 2011 and included acoustic versions of songs originally released on "Order Of The Black" and 2013's "Unblackened", a live acoustic album that was recorded live at Club Nokia in Los Angeles.
Divid Coverdead




Messages

: 4919


Date d'inscription

: 25/09/2014


Localisation

: Nissa la Bella



Il y avait des choses sympas dans le premier Book of Shadows mais vu comme j'ai trouvé les ballades de ses derniers albums ultra mollassonnes, je suis un peu sur la réserve.



_________________
"- And what is it about society that disappoints you so much?
- Oh, I don't know. Is it that we collectively thought Steve Jobs was a great man even when we knew he made billions off the backs of children? Or maybe it's that it feels like all our heroes are counterfeit. The world itself is just one big hoax. Spamming each other with our burning commentary *bullshit* masquerading as insight. Our social media faking as intimacy. Or is it that we voted for this. Not with our rigged elections but with our things, our property, our money. I'm not saying anything new, we all know we do this, not because "Hunger Games" books make us happy, but because we want to be sedated. Because it's painful not to pretend because we are cowards... Fuck society." Mr Robot



Messages

: 3142


Date d'inscription

: 15/09/2014


Age

: 40


Localisation

: Rockin' in The Free world



painlesslady a écrit:je suis un peu sur la réserve.
Barack aussi.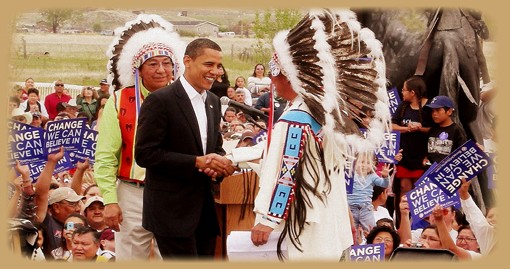 Divid Coverdead




Messages

: 4919


Date d'inscription

: 25/09/2014


Localisation

: Nissa la Bella



ça ressemble de plus en plus à du liquid'Ozzy avant l'âge niveau chant.
sinon il poste très régulièrement des vidéos de guitounes si l'album est dans ce trip...effectivement ça sent le somnifère.
Pourtant le morceau passe pas mal je trouve mais c'est vraiment d'la soupe


_________________
"Fat bottomed girls you make the rockin' world go round !"
"You might think that I'm crazy but you know I'm just your type"
Chauve No Mercy




Messages

: 7025


Date d'inscription

: 13/09/2014


Localisation

: 84° 03′ N 174° 51′ O



---
Permission de ce forum:
Vous
ne pouvez pas
répondre aux sujets dans ce forum